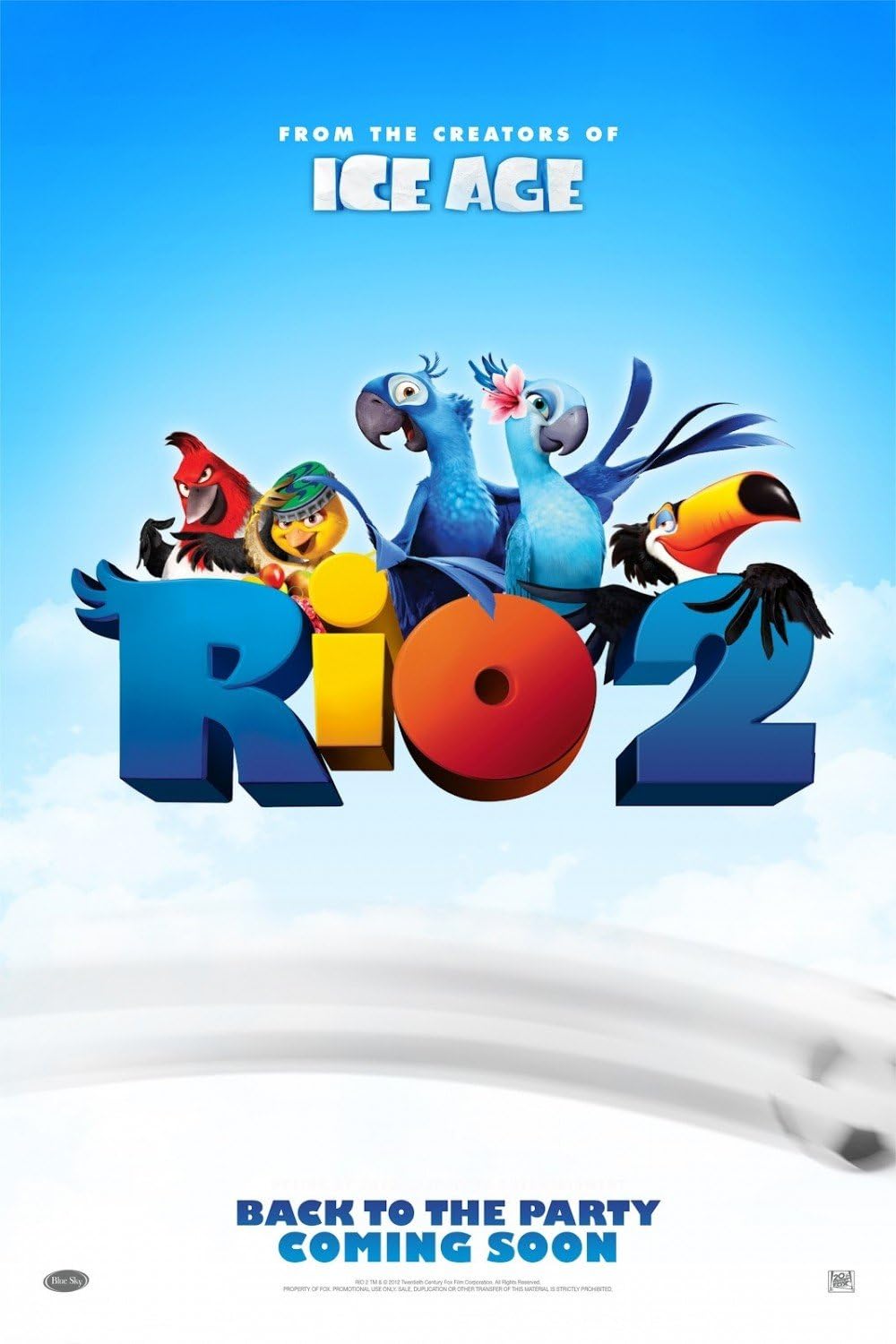 Teaser trailer dari RIO 2 akhirnya muncul juga. Pada trailer itu terlihat para tokoh (dari burung sampe anjing) menari dengan alunan musik samba dari Brazil. Ada juga 3 burung kecil biru yang sepertinya adalah anak-anak dari Blu dan Jewel.
Lalu ini saya dapet dari wikipedia, plot dari RIO 2.
Blu, Jewel and their three kids living the perfect domesticated life in the magical city that is Rio de Janeiro. When Jewel decides the kids need to learn to live like real birds, she insists the family venture into the Amazon. As Blu tries to fit in with his new neighbors, he worries he may lose Jewel and the kids to the call of the wild.
Rio 2
akan tayang dalam format 2D dan 3D pada tanggal 11 April 2014. Ga usah basa basi lagi mari kita liat aja teaser trailernya aja.